Introduction:
In Hagi, the six local breweries have united with local farmers to create the Hagi Sakamai Migaki Kyodo Kumiai (萩酒米磨き協同組合), or the Hagi Sake Rice Polishing Association. They grow Yamadanishiki in the Hagi area, then process (dry, grade, and polish) it locally at a Hagi facility for use by the sake breweries. This has been valuable in establishing the Hagi GI, because it allows for 100% traceability in the sake rice so that everyone knows all of the rice used was grown locally. It also allows for more stable supplies, cost control, and more income for farmers.
In addition to holding local sake festivals, the group invites sake lovers to participate in the "みがき6" project. High-quality Yamada Nishiki is grown and harvested together with the 6 breweries. Each year, one of the six leads the brewing to accentuate Hagi sake nationwide.

In 2021, the 3rd edition was produced by Nakamura Shuzou, which is famous for it's brand "Takarabune". The sake brings a fresh fruity aroma, which is extremely suitable for every cuisine. 

| | |
| --- | --- |
| Tokutei Meisho Shu | Junmai Ginjo |
| Rice | Yamada Nishiki |
| Origin | Yamaguchi |
| Rice Polishing Ratio | 50% |
| ABV | 15.6% |
| Volume | 720ml |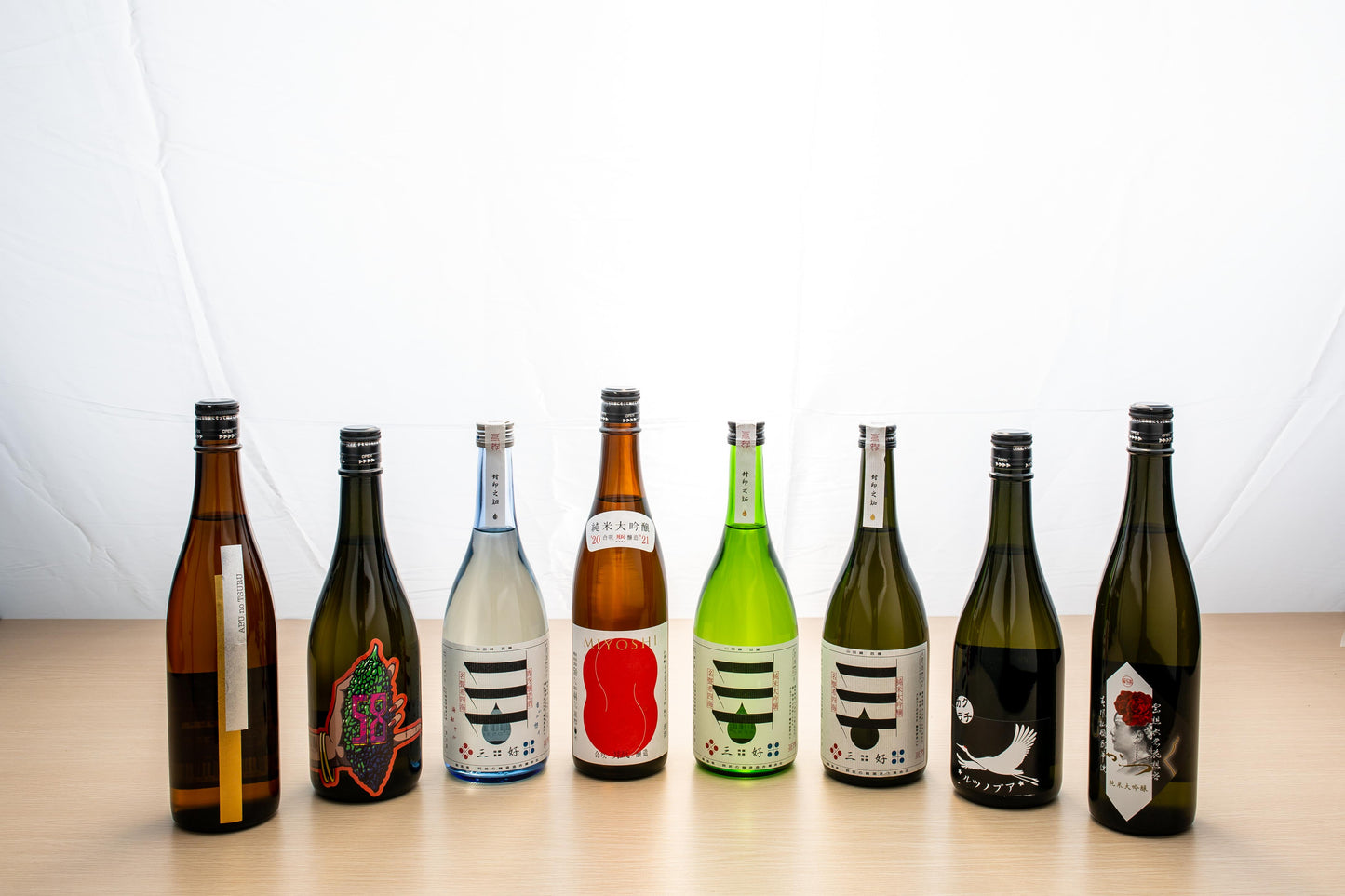 The New Home Drinking Experience
This is the taste of quality. Sake is one of the world's most dynamic drinks — but you might not know that based on what you've tried so far. The full sake experience considers the story behind the brew and everything that comes with it — unique regional flavors, drinking temperatures and vessels, and even food pairings. At Flavour of Life, we know good sake. And with our immersive experience delivered to your door, soon you will too.